What We Do
The Spaniard stands out among new restaurants in Tampa. We do things differently: Our innovative takes on Latin favorites use fresh, local ingredients; our sleek dining spaces create a lively, vibrant atmosphere; and everything we do is firmly rooted in our city's unique local culture. Come get to know the true Tampa — we've got great taste.
Cultural Connection

The Man From Santander

Gavino Gutierrez was an enterprising man — a self-made architect, developer, and engineer. He convinced Vincente Ybor and Ignacio Haya to move their cigar firms to the area, officially putting Ybor City — and Tampa Bay at large — on the map. No other person exerted greater impact on the city's early history, and his impact continues today.


We named The Spaniard in honor of Gavino and hope to honor his legacy with our cooking.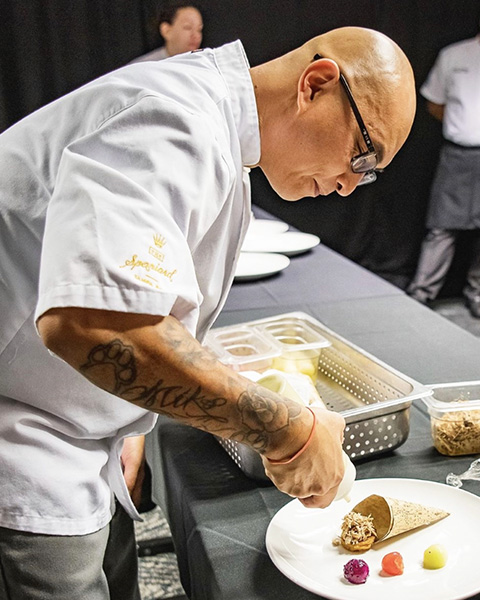 Meet the ChefOur Culinary Team
Brian Agoncillo
As a child, Executive Chef Brian Agoncillo idolized the chefs he saw on TV. Julia Child, Martin Yan, Graham Kerr — he studied them as they plated dishes for their awed audiences. Today, he draws inspiration from them. Led by his desire to cook food that "looks good, tastes good, and makes you feel good," Chef Brian helms The Spaniard, and prepares authentic Hispanic meals that offer a window into Tampa Bay's past.